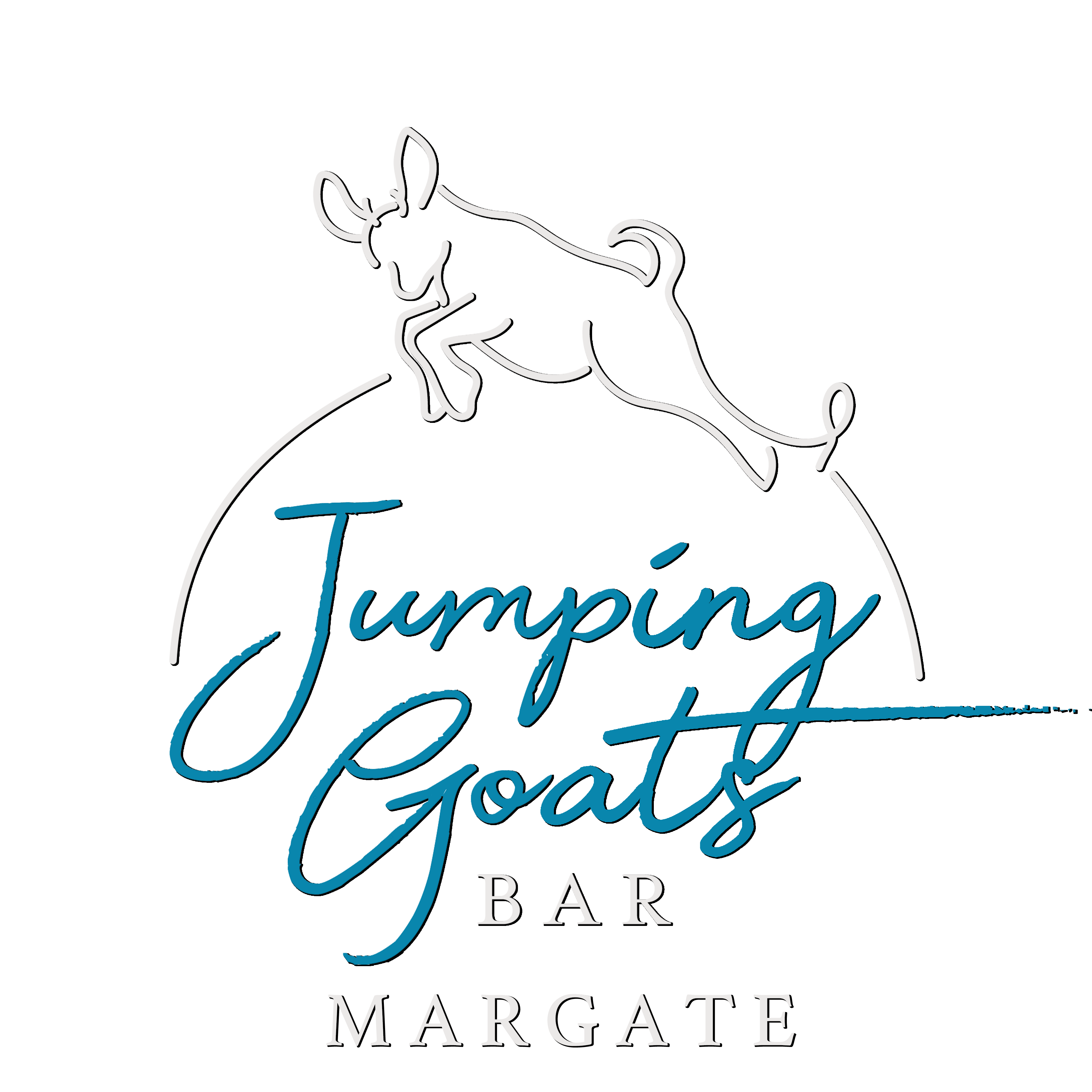 Drink local with us!
For regular updates, join our mailing list.
What We're About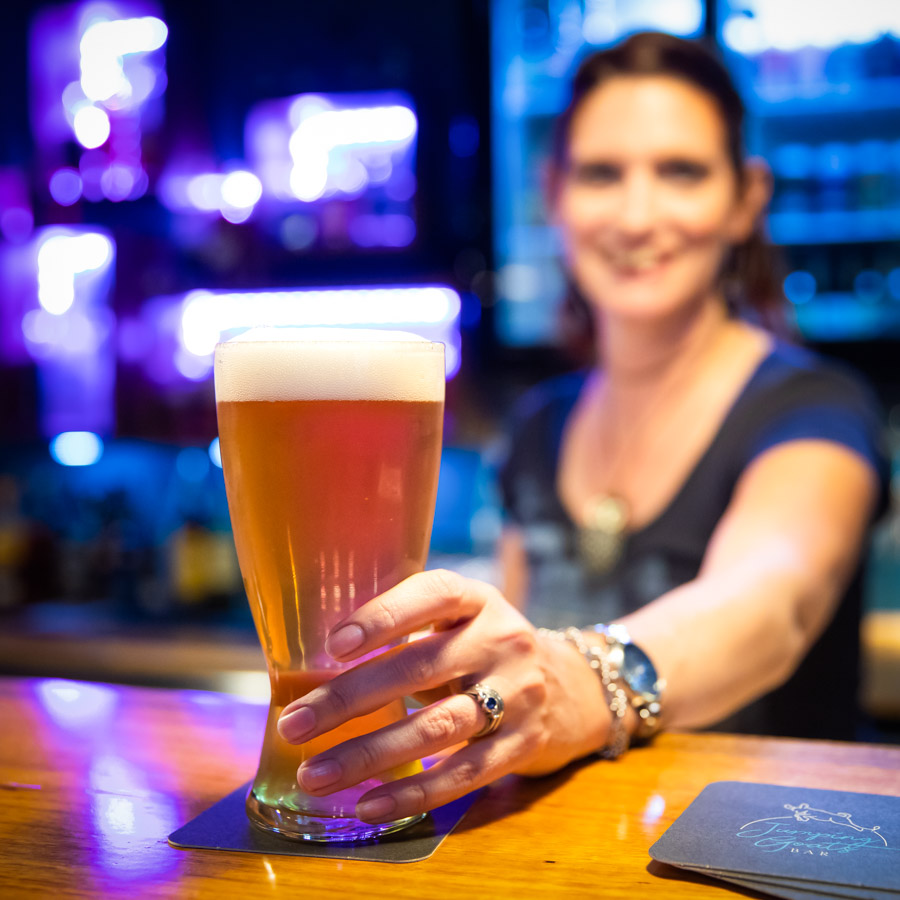 Quality local craft beer, wine, spirits, cocktails, with live music, friendly atmosphere, cosy surrounds, tucked away in Margate on the Redcliffe Peninsula. Jumping Goats Bar is a small neighbourhood bar created and run by father and daughter team Nigel and Peta. We have two simple aims - bring people together, and support independent local businesses. And have fun, just like jumping goats do!
Quite frankly, there's nothing quite like us on the Peninsula!
We're pet and family friendly!
Advanced bookings recommended, email bar@jumpinggoats.com.au. No same-day bookings please - walk-ins only
Drinks
Our wide variety of craft beer is primarily from Brisbane and surrounds. Much of our wine was created in the Granite Belt region in Queensland. We have a wide range of spirits, including gins, whiskies, rums and vodka, primarily from Australia. We source from as near as we can because we believe in the quality we produce, in minimising our carbon footprint, and in supporting our local economy.
Our drinks list shows what's on tap right now (we regularly rotate the beers), or you can check out our wine or maybe our gin selection, or see if we make your favourite cocktail!
Food
We have a wide range of bar snacks including locally made jerky and peanuts, plus cheese and crackers, and you're welcome BYO food from our excellent neighbouring takeaways or from home (need a place for a wet-weather picnic?). Practically next door to us we have delicious Kob's Thai Kitchen and fabulous Bella Sicilia Pizza and Pasta.
Live Music and Events
We regularly host a wide variety of original live music from rock to jazz to folk to Celtic sea shanties. We also run various events like beer or wine tastings, music beginners workshops or cheese-making classes. See our What's On page for the latest, or better still join our mailing list for up to date info!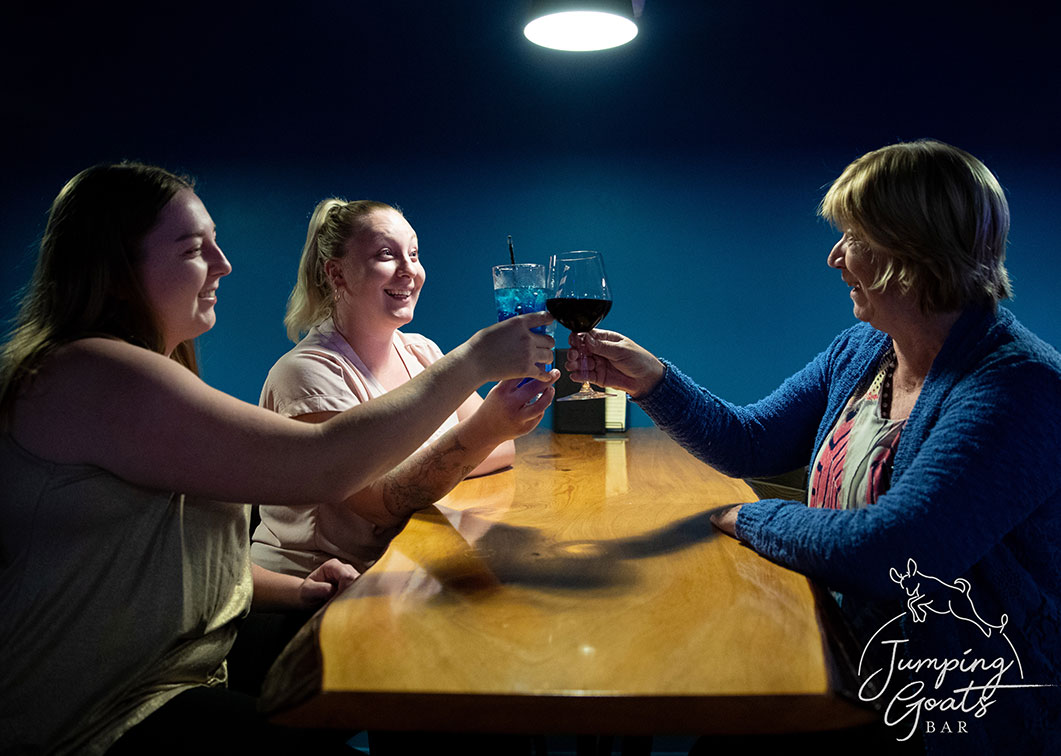 Find us
Opening Hours
Wednesday: 4pm-9pm
Thursday: 4pm-9pm
Friday: 4pm–Late
Saturday: 2pm-Late
Sunday: 2pm-9pm
Location
4/295 Oxley Avenue
Margate
QLD 4019
Entrance to car park off Ewan St

bar@jumpinggoats.com.au
07 3184 5473
About Us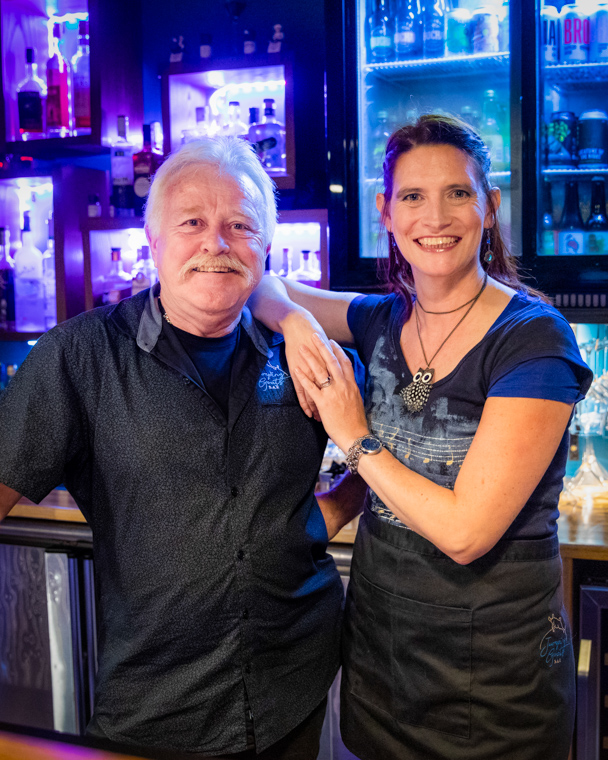 Jumping Goats Bar is owned and run by father and daughter team Nigel Scanes and Peta Thames. Nigel is a Redcliffe Peninsula local who's been living here for over 30 years, a motorcycle enthusiast who loves a good chinwag, and he's long been on the lookout to start his own business. Peta has been lucky enough to live and travel overseas and in the process taste many of the world's premier wine regions, and firmly believes Queensland produces wines that hold their own with the best of them. Queensland also now produces some of the best beer in the country, and Peta is excited to bring this local talent to Margate.
We're supported by Mandy Scanes and Will Thames. Without their love and ongoing support, this project would never have made it as far as it has.
Search for 'jumping goats videos' to understand the inspiration behind our name. We're hoping you'll have as much fun at our bar as those little creatures have!