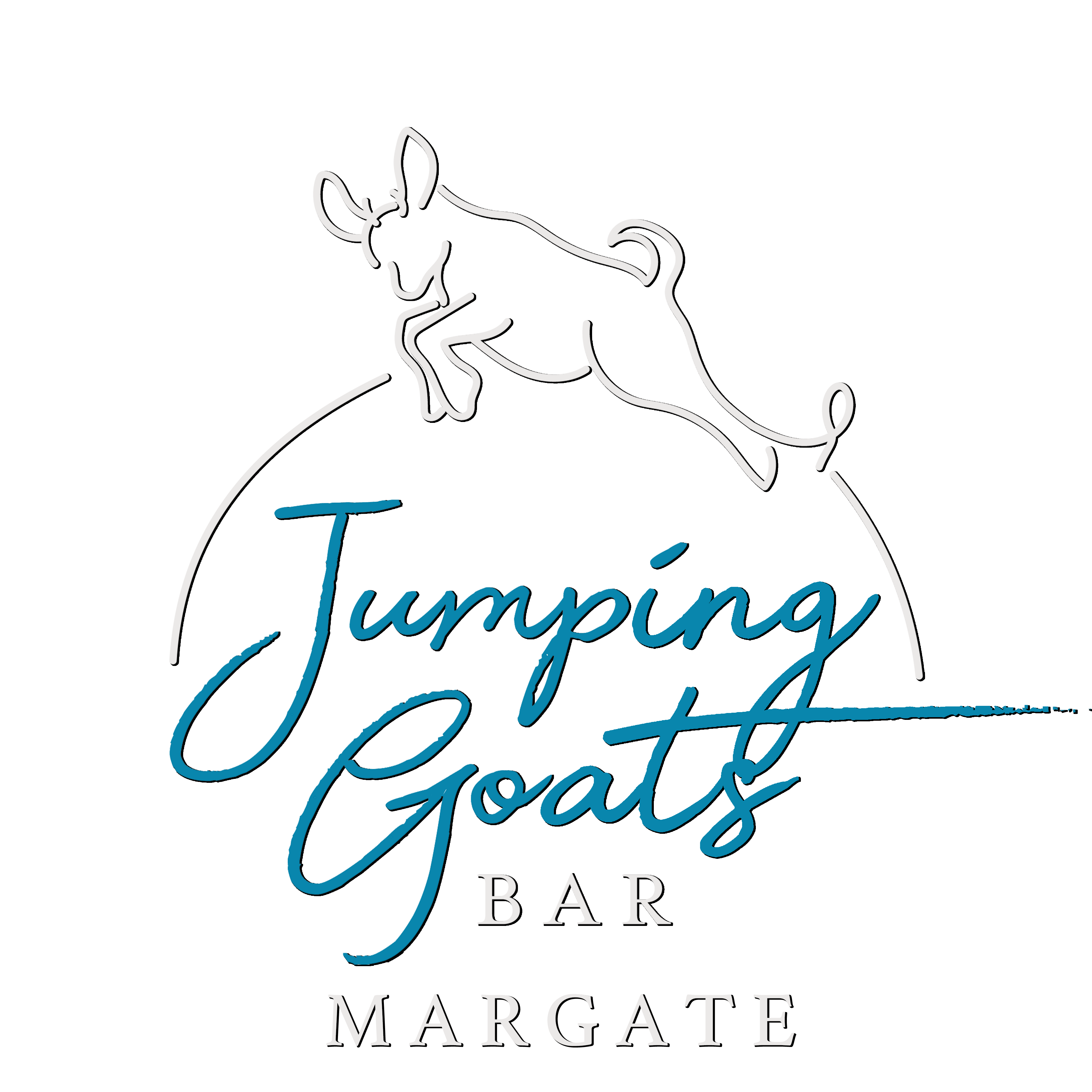 Come Drink Local With Us!
Craft beers and ciders, wines, spirits, cocktails, and an extensive non-alcoholic drinks list!
Our wide variety of craft beer is primarily from Queensland, especially the south-east. There's so much local talent we don't need to go far!
Much of our wine was created in the Granite Belt region in Queensland, a region that has been producing wine since 1965 and now reliably releases gorgeously elegant world-class wines. All of our chosen Granite Belt wineries have been producing wine from their vinyards for at least 20 years and the experience is there to taste.
We have a range of spirits including whiskies, bourbons, rums, and several particularly extraordinary Australian gins.
We were voted #2 Best Espresso Martini in Brisbane by Courier Mail readers in 2019!
We source quality drinks and ingredients from local and independent suppliers, because we believe in the quality Australia produces, in minimising our carbon footprint, and in supporting our local people and economy. And in enjoying a damn fine drink while we're at it!
Nigel & Peta created this bar as a place where locals and friends and visitors could meet and relax and reconnect in this increasingly disconnected world. Welcome to Jumping Goats Bar, enjoy!
Beer and Cider
On Tap
Pot
Sch
Pint

Two Birds

Lager

Spotswood VIC
4.5%
$6.00
$8.00
$10.00
Crisp and fresh with Aussie hops and malt

All Inn

Sabre

Pale Ale

Banyo QLD
3.5%
$5.00
$8.00
$9.00
Easy drinking smooth tropical pale ale

Helios

Medusa

Black

Yeerongpilly QLD
6.5%
$7.00
$9.00
$11.00
Citrus followed by toast and red malts and a long coffee finish

Brouhaha

Milk

Stout

Maleny QLD
4.8%
$6.00
$8.00
$10.00
Roast malt chocolate sweetness with added lactose for a smooth body
Tasting Paddle
4 x 200ml
$19.00
In The Fridge
Cans and bottles available for takeaway or in the bar!
Lagers
Size
Price

All Inn

Consequences

Lager

Banyo QLD
5.0%
375ml
$9.00
Dry crisp lager with a touch of bitterness

Slipstream

Regatta

Lager

Yeerongpilly QLD
4.5%
375ml
$9.50
Cold, clean, crisp, refreshing

Brendale

Linkfield

Lager

Brendale QLD
3.5%
375ml
$9.00
Light hop bitterness, refreshing dry finish

Aether

Chaotic Good Pacific Mid

Pilsner

Northgate QLD
3.5%
375ml
$9.00
Clean, lightly fruity, low bitterness
Pale Ales
Size
Price

Two Birds

Passionfruit

Summer

Ale

Spotswood VIC
5.0%
330ml
$9.50
Fresh passionfruit makes this a pale for fruit lovers

Two Birds

Taco

Cerveza

Spotswood VIC
5.4%
330ml
$9.50
Hoppy ale brewed with coriander leaf, fresh lime peel and corn. Taco in a bottle!

Green Beacon

Wayfarer

Tropical

Pale Ale

Teneriffe QLD
4.9%
375ml
$9.00
Refreshing and smooth tropical pale ale

Aether

Deep Space Haze

Pale Ale

Northgate QLD
5.2%
375ml
$9.50
Juicy and hazy with strong citrus characters from farm-fresh Galaxy hops

Stone & Wood

Pacific

Pale Ale

Byron Bay NSW
4.4%
330ml
$9.50
Big fruit aroma with a refreshing finish

Brouhaha

Hinterland

Pale Ale

Maleny QLD
4.5%
375ml
$9.50
Juicy yet crisp with slightly stronger malt profile than a typical pale ale

All Inn

Mercenary

American

Pale Ale

Banyo QLD
5.0%
375ml
$9.50
Citrus and pine before a fresh bitter finish
IPAs
Size
Price

Brendale

Cryo Genesis

IPA

Brendale QLD
5.6%
375ml
$11.00
Clean, lingering bitterness with big hop aromas and flavours

Your Mates

Sally

IPA

Moffat Beach QLD
6.0%
375ml
$11.00
Medium bodied with big juicy hop flavours

Killer Sprocket

Shiny Coffee

IPA

Bayswater VIC
5.5%
375ml
$10.00
Honey and chocolate spiked with subtle coffee and plenty of hoppy bitterness

Grassy Knoll

Pacific

IPA

Unanderra NSW
6.0%
375ml
$11.00
A tribute to Brisbane: Strong on tropical hops, deliciously refreshing, light bitterness

Land & Sea

Juice Box Hazy

IPA

Noosaville QLD
6.5%
375ml
$12.00
Bold, full-bodied, juicy

Brendale

Russo

Red

IPA

Brendale QLD
6.2%
375ml
$12.00
Delicious caramel and dark fruit flavours with a clean, hoppy bitterness and crisp aftertaste

Helios

Medusa

Black

IPA

Yeerongpilly QLD
6.5%
375ml
$12.00
Citrus followed by toast and red malts and a long coffee finish

Black Hops

Super Hornet

Double

IPA

Burleigh Heads QLD
8.7%
375ml
$13.00
Loaded with malts and hop flavour, smooth and balanced
Ales & Dark Beers
Size
Price

Helios

Goddess Ravishing Red Rye

Ale

Yeerongpilly QLD
6.3%
375ml
$11.00
Malt sweetness balanced with a touch of rye spice and a firm bitter finish

Sea Legs

Dr Swift's Golden

Ale

Kangaroo Pt QLD
4.0%
330ml
$8.50
Light smooth malts make for easy winter drinking

Brendale

Skyline Scotch

Ale

Brendale QLD
6.0%
440ml
$13.00
Caramel and biscuits with a touch of smoke from six malts including the Scottish grown Golden Promise

Aether

Event Horizon Spiced Rum

Porter

Northgate QLD
6.7%
375ml
$12.00

Brendale

Darkest Days

Porter

Brendale QLD
6.0%
375ml
$11.00
Coffee, dark chocolate, dark fruits

10 Toes

Alter Ego Vanilla

Porter

Sunshine Coast QLD
5.8%
375ml
$10.00
Rich chocolate malts with the depths of smooth bourbon oak vanilla

Brouhaha

Milk

Stout

Maleny QLD
4.8%
375ml
$9.50
Roast malt chocolate sweetness with added lactose for a smooth body
Fruit & Sour Beers
Size
Price

Brouhaha

Strawberry and Rhubarb

Sour

Maleny QLD
4.2%
375ml
$9.50
Delicious light strawberries with a lightly sour finish made with Maleny Dairies natural yoghurt

Aether

Passionfruit & Earl Grey Tea

Sour

Northgate QLD
4.6%
375ml
$9.50
Light and refreshing passionfruit with bergamot aromas, dry clean finish

Aether

Smoked Apricot

Sour

Northgate QLD
4.2%
375ml
$9.50
Rich smoke and lush apricot, full flavoured and moreish

Aether

Witching Hour Blackberry

Sour

Northgate QLD
3.9%
375ml
$9.50
Big blackberry tartness with a strong sour finish

Aether

Lavender & Honey

Sour

Northgate QLD
5.8%
375ml
$9.50
Light on fresh lavender, refreshing sour finish and lingering dark rainforest honey depth

Ballistic

Twang Strawberries & Cream

Sour

Salisbury QLD
4.6%
375ml
$9.00
Delicate refreshing strawberries

Brouhaha

Raspberry

Saison

Maleny QLD
5.9%
375ml
$9.50
Australian raspberries and lively yeast makes a tart refreshing beer